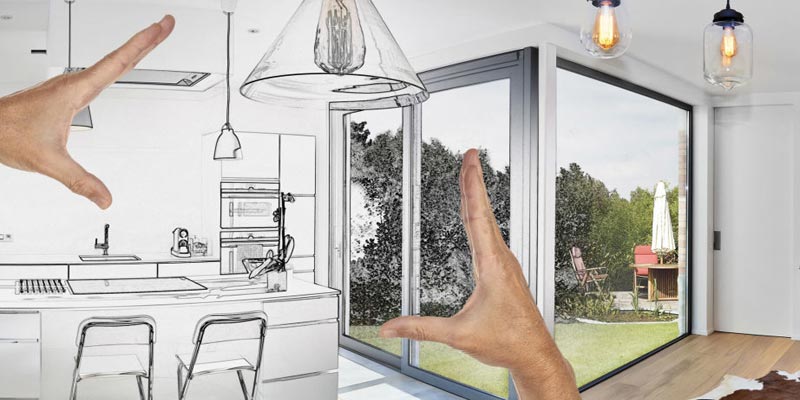 If you are looking for home renovation advice there are many ways to get it. However, before you start calling in the plumbers or electricians you should first have some idea of what kind of renovation you want to do and what your budget is. An extensive home renovation and upgrade can cost quite a lot, while a smaller one is, naturally enough, more affordable. If you have to choose, pick the one that will enhance your lifestyle the most if you are staying in the home for some years.
If you want to renovate in order to sell, it's wise not to go overboard with fancy additions that may put the cost of the home up further than others in the neighbourhood. For instance, if no other homes in your street have a pool, then adding one may not be in the best interests of the sale. Why? It limits the potential buyers to those who want a pool.
Older buyers or those with babies may not want to have a home with a pool. People who work long hours may not want the expense or time of maintaining a pool. Younger people may not be attracted to a home with a pool if it is too expensive.
However, if you plan to stay in the home for many years and would love to have a pool, then it would enhance your lifestyle, so would be worth the cost.
Once you've decided what you want done, you'll need to get advice from the council or a builder to find out if it is possible. There are many council rules and regulations to do with extending the house, with easements to take into consideration. If you can't extend outwards, you may be able to go up, by strengthening the ceiling and adding another floor.
You may want to add a deck, or take a wall out to enlarge the indoor space. Even if you consider yourself a handyman or woman, it is still necessary to get professional advice to make sure you don't commit an expensive error, such as taking out a load bearing wall or digging up plumbing.
You can also get renovation ideas from the Internet, but of course this won't be specific to your home and block of land. Still, it's a starting point, as are home renovation and design books on the subject. It is also wise to get an approximate cost of the project before going ahead, even if it's a little one. There is no point starting a renovation that you can't finish due to the unexpected cost.
Once you get the right advice you'll be happy to have the project go ahead and be able to look forward to the day it is finished and you can enjoy it.
---