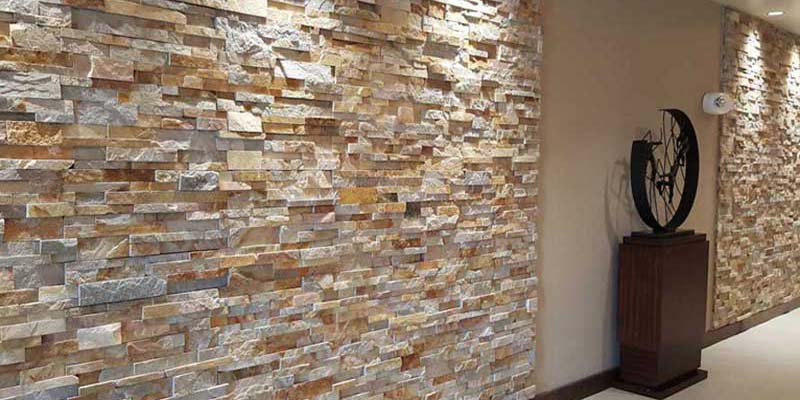 The modern building and construction boom has seen a wide range of new and previously rare construction materials become commonplace. One of these materials is stone cladding. In the past, stone cladding was reserved for wealthy or upper class properties because it was expensive to buy, install, and maintain.
However, Stone Cladding Perth tell us that this has changed over the past decade or so as quarrying and building techniques have advanced. Stone cladding is now a relatively affordable option which is available to anyone. It's attractive, durable and customisable. It can be used internally or externally, and it offers a touch of style and class that simply can't be matched by other building materials.
What Exactly Is "Stone Cladding"?
In the past, if you wanted something to look like it had been made out of some sort of stone, you pretty much had to make it out of stone. This was done, but it was expensive and time consuming. Modern stone cladding technology allows you to make it appear like your walls or structures are made of real stone at a fraction of the cost.
Applying stone cladding is as simple as glueing/cementing your cladding to existing walls. If you're building a new house or outbuilding, all you need to do is make sure that you've got a smooth, structurally sound wall to apply the cladding to.
What Are The Benefits Of Using Stone Cladding?
Stone cladding really is a great building material which doesn't seem to be used as often as it should be. There are a wide range of benefits associated with the use of stone cladding, including:
It looks great – When used right, stone cladding is an extremely attractive material which can add a touch of character to your home. It may be seen as somewhat rustic and natural, while at the same time being classy.
It is very durable – Natural stone cladding is extremely durable and resistant to weathering, breaking or chipping. This makes it a great choice for high traffic internal areas – such as passages or entrance hallways – as well as for outside walls that are exposed to the elements.
It's versatility is second to none – Stone cladding is an extremely versatile building material which can be used for pretty much everything. Use it to add character to a prominent outdoor room, to create a rustic, traditional looking fireplace or even to add a touch of the outdoors to your mancave.
Final Word
You should definitely consider using stone cladding if you're thinking about either building a new home or renovating your existing home. Sure, it's not the most cost effective building material on the market, but it looks great, it's durable and it will give your home a sense of character in a way most other materials can't. Speak to your local stone cladding experts for more information.
---