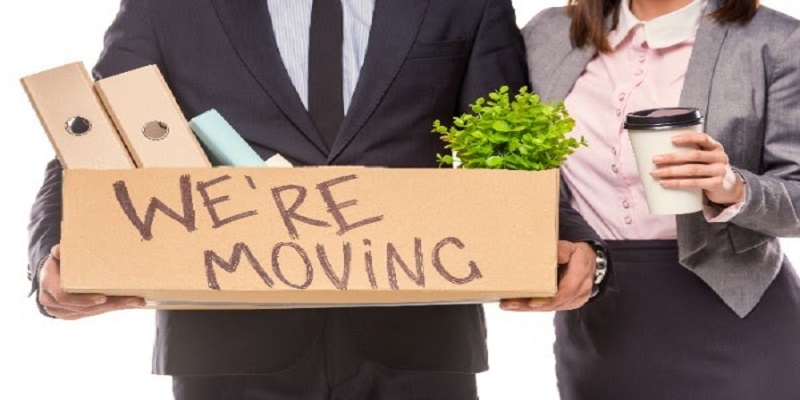 With a house move the item which is often deemed the most delicate is the antique china tea service that an auntie may have gifted the family, and therefore you'll often see it stored in a reinforced box with 10 layers of bubble wrap. However, when it comes to office relocations – particularly ones that requires interstate removalists, the equivalent items seem to be the electronic devices and equipment.
That could be for several reasons such as the importance to the business of those items, how much they would cost to be replaced, and also the inescapable fact that many electronic devices and equipment, if dropped, would likely be damaged beyond repair.
So, given that almost all businesses are likely to use one or more electronic devices or electronic equipment of some kind, here are some tips to ensure they are protected from damage during an office relocation.
Appoint an IT Expert to Oversee Everything
Who better to oversee the safe packing of expensive IT and electronic equipment than an expert in that field. This might be a member of staff within your IT department or if you are a smaller business, someone who at least knows what each item is, and how delicate it might be with regards to being damaged en route.
Backup All Important Data
If you are moving computer equipment it is essential that you backup all the important data that they contain. Ideally, you want at least one hard copy, and have that backed up further by using a cloud service just in case the backup is in some way damaged or corrupted. This is especially critical if you have the likes of customer records, accounting data, and files that relate to your website.
Remove All Batteries
For those smaller electronic items that require batteries, it is a good idea to remove the batteries whilst they are in transit. That ensures that should the batteries leak, they do not damage any electronics within the devices beyond repair.
Disconnect Wires and Accessories
Where you have cables or wires connected to equipment you should disconnect these. This is to ensure that first, they do not create a trip hazard as they are being moved, and secondly that there is no risk of them being damaged. Ideally, you want to label each cable or wire so that they can easily be reconnected to the correct equipment. This also applies to any accessories which should be detached during the relocation.
Transport Equipment in Its Original Packaging
This might be a bit of a long shot, but if you have retained the original packing that larger pieces of electronic equipment, in particular, were  delivered in, then you should use this for the relocation. If you think about it, this packing was originally used to safely transport the equipment from the factory via all its transportation hubs, and in the vehicle that delivered it, so it bodes well for protecting them for your office relocation.
Hire Office Relocation Professionals
We have saved the best until last, but the perfect way to ensure all of your electronic equipment and devices are transported to your new office location in perfect condition is to hire a professional office relocation company to pack and move it all for you. Yes, it may cost, but balance that against the cost of replacing damaged equipment, plus the downtime it may cause at your new office
---