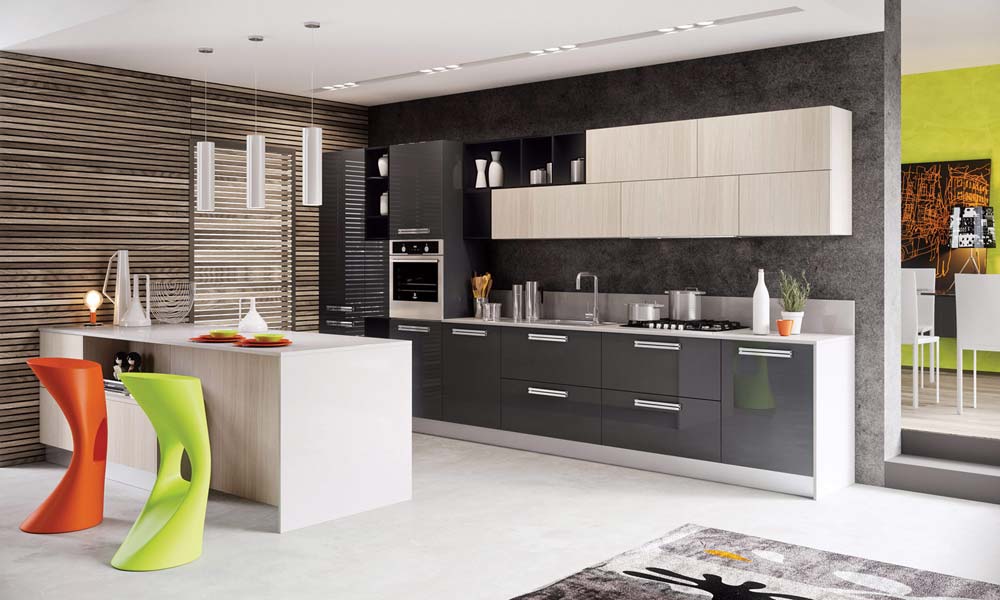 There is no doubt about it, home design has improved exponentially over the last several years. This means that many homes built over a decade ago will be lagging behind not only in looks but in efficiency and even in value, if they have not been upgraded since then. This can be especially noted in the kitchen, which is the hub of the home and needs to be streamlined and efficient for today's busy lifestyle.
If you are feeling irritated with your kitchen design where nothing seems to be in the right place, here are some tips to help you update it.
Replace that short, narrow splashback with one that reaches as high as it can go for your particular design. It can be a decorative feature done with bespoke tiles, or choose the design for the pattern and allow the colour to merge in with the rest of the walls.
If you have a landline phone nook in your kitchen, you'll probably want to replace it with a mobile device charging station, like all the most modern kitchens have, with all the cords kept hidden away.
Floor tiles that are big and ugly are out and streamlined timber floors are in, even if they are vinyl look-alikes. The sleek lines of timber boards makes the floor space look bigger and tones in with every colour scheme.
That said, unless you are going for a country cottage home design, use white for walls and ceilings or another light, neutral colour. This will lighten up the kitchen and make the space feel airy and roomier.
Some people love the ambience of timber cupboards, but that too is outdated these days. Paint yours white or replace them with new, modern cupboards, especially those below waist level. Make sure your new cupboards have pull-out drawers or shelves instead of you having to kneel down to access the back of them.
Place your least used appliances in these cupboards and they'll be easy to access when you need them, freeing up bench space and offering an uncluttered look.
Add lots more lighting and get some reflective surfaces so your kitchen is always light and it's easy to see what's cooking. Dark kitchens are definitely out.
If your range hood is king of the kitchen, swap it for a more discreet model; there are other ways to decorate the kitchen.
If you have an open plan design, add some art work to the walls to blur the division between kitchen and living room,
Hanging pots and pans used to be in. It never really worked, so if you still use that idea, take it down and store your pots in the cupboard where they belong. It will make your kitchen look uncluttered – at long last.
---